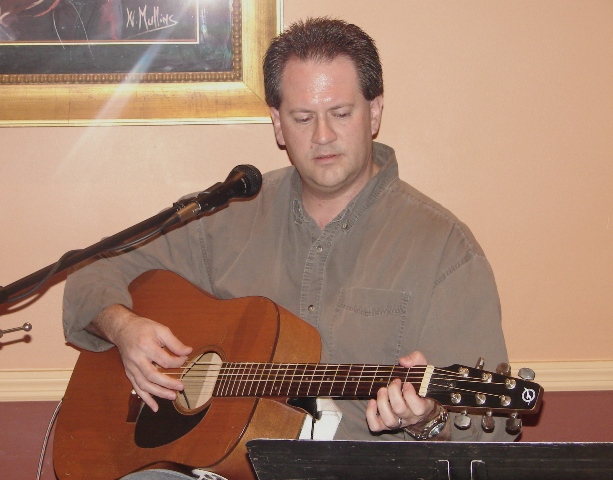 I may have mentioned before that I enjoy all forms of writing, including song writing. For the last few months, I have been attending the monthly meetings at the
Birmingham chapter of NSAI
(Nashville Songwriter Association International). In the meetings, the leader brings us experts on various aspects of the music business, from songwriting to publishing. We also have the opportunity to present our songs to the group for critique.
As scary as it may be, presenting your writing to a writing group is a very helpful and important process. It can help your writing, but more importantly it prepares you to handle criticism. One thing is a fact: if you are a writer, your writing WILL be criticized if you want to do anything other than keep it in a drawer. It is great practice to learn how to receive constructive criticism, reject useless criticism, and develop the discernment to distinguish the difference. This can only be accomplished with practice.
On the fun end, this Monday night I performed in front of the songwriters group at
Java and Jams
which represents my first live performance of music in about fifteen years. It was simultaneously terrifying and exciting. You may not be a musician, but I recommend that you put yourself out there in a way that is uncomfortable to you. It may mean presenting your writing to a writing group for critique. Or just talking about your writing in front of a group. If you are published, do you think you are ready to be interviewed or are you afraid of public speaking?
Stretch yourself, because if you aren't developing your weaknesses, they will never become strengths.